Based in Salt Lake City, Utah, AAPC was founded in 1988 to provide education and professional certification to physician-based medical coders and to elevate the standards of medical coding by providing training, certification, ongoing education and networking opportunities.
Overview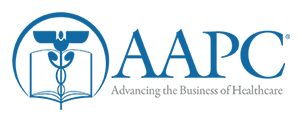 AAPC's core Certified Professional Coder® credential is recognized as the industry standard and is highly valued among physicians. Additional certifications encompass the hospital outpatient facility (CPC-H®) and payer perspective coding (CPC-P®), as well as 19 specialty-specific credentials. AAPC also offers a Certified Professional Medical Auditor™ credential. AAPC-trained CPMAs are in high demand as government and payer audits increase in scope and medical practices find themselves under increased pressure to maintain profitability.
AAPC
Website: http://www.aapc.com
News Feed: http://news.aapc.com/index.php/feed/rss
Upcoming Society events/conferences – To see upcoming AAPC educational events, visit the workshop, webinar and conference pages of our website.
EHR-relevant products & services:
AAPC Physician Services offers services designed to benefit the medical practice as a whole. AAPC Physician Services provides assistance in medical records auditing, practice management and compliance, as well as EHR selection, evaluation, and template optimization services.
AAPC Physician Services:
Website: http://www.aapcps.com
News Feed: http://www.aapcps.com/feed/rss